Even while AOL's mail service is similar to Gmail, it also has its own dedicated app. However, there are a few kinks in the software, and some users have noted encountering troubles on rare occasions. An error warning may appear at the bottom of the iPhone's AOL Mail app, or you may find that your iPad or iPhone isn't receiving emails from your AOL account at all.
If you're having trouble accessing your AOL Mail on your iPhone, try logging in to your account on the AOL.com website to make sure your login and password information is correct. It's possible that removing the programme and redownloading it will fix the issue, provided that you're using the correct login. Nothing in your inbox, including emails, will be removed.
Check your email in a few minutes before diving into debugging the iPhone AOL mail app to see whether the delay helped. If the problem persists after trying these solutions, don't fret; there are more options available. Let's take a look at what to do if AOL Mail on your iPhone isn't downloading so you can get it working again as soon as possible.
What to Do When AOL Mail isn't Downloading on Your iPhone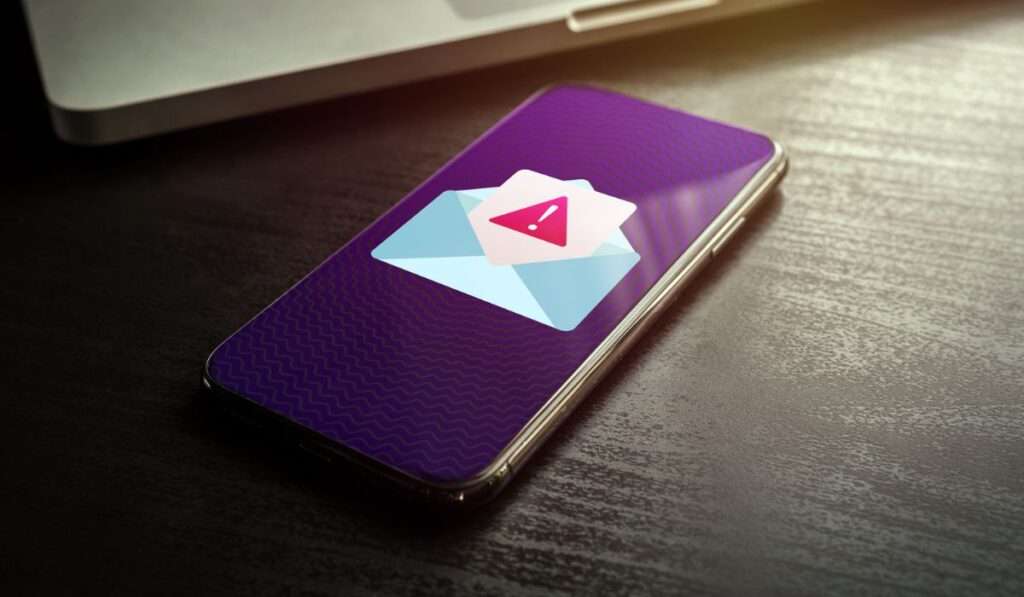 It's important to rule out the possibility that the problem lies within the iPhone itself before attempting to fix the AOL mail app. If you're having trouble getting your AOL email onto your iPhone due to a server issue, AOL won't be able to fix it until they do.
Nonetheless, if you suspect that your iPhone is to blame for the problem, you might employ any of the solutions listed below. You can also see whether the problem still persists after placing your iPhone into Airplane/Flight Mode, turning it off, and then testing again.
If the issue persists after disconnecting from the internet, it's likely not a connection problem and you'll need to attempt alternative solutions.
Try Restarting the App
If your iPhone's AOL mail app is acting up, try restarting it to see if that helps. Before reopening the AOL app, make sure no other programmes are using your device's resources at the same time.
Keep in mind that the programme can still be open in the background even after you close it. Using the iPhone's touchscreen, locate the AOL app by swiping up from the bottom of the screen, and then release the finger to perform a hard reset.
You can force close an app on your iPhone by pressing the Home button twice, navigating to it, and then swiping up on it. In order to avoid any potential conflicts, closing all other applications is essential when using the AOL app.
You can also try turning your iPhone off and on again. All open programmes will be closed just as quickly.
Check Your Login and Password Info
You should check that the username and password you supplied are accurate. You can verify this by accessing your account on AOL.com. AOL's mobile email software won't launch on your iPad, iPhone, or any other device if you use an invalid password or login information.
Check Your Account Settings
If you're having trouble with your AOL account, you might not be able to use the AOL mail app on your iPhone. If you've recently changed your account's password, for instance, it may not yet reflect the change in the AOL app. Taking out your AOL account and adding it back in will fix the issue.
A problem with the app could be preventing you from accessing your account. In any case, deleting and re-adding your account should fix the problem. This is what you have to do:
Launch the AOL app on your iPhone and select the AOL logo in the screen's top-left corner.
Tap the Manage Accounts option under your name.
Tap the Edit option in the screen's top-right corner and then tap Remove to remove your AOL account.
Once you've successfully removed your account, tap the Sign In option in your screen's top-left corner. Sign in with the same email and the current password.
Reset Multiple Accounts
It can be a hassle to go in and update and delete each individual account from your AOL app if you've set up many ones. Thank goodness, resetting multiple AOL accounts simultaneously is as simple as going into the iPhone's settings. Now, here's what you must do:
First, launch the Settings app on your iPhone and scroll down until you find AOL.
Select AOL and then tap Reset All Accounts.
Doing this will reset all the accounts in the AOL app, and you'll have to sign in to each account individually.
Delete and Re-Download
If uninstalling all of your AOL accounts and installing the latest version of the AOL app hasn't fixed the problem, try uninstalling the software entirely and installing it again. If removing the programme resolves the problem, that's because all its extra data will be gone. What you should do is as follows:
Go to your App Library, tap and hold the AOL Mail app, and select Delete App.
Launch the App Store, search for the AOL Mail app, and re-download it.
Once you've successfully downloaded the app, log in to your account and see if that fixes the issue.
For more such amazing and latest updates stay tuned with us at Perfecttechy.com